Learn the way you want to learn
Skillsoft's famous eLearning library of online business videos, books/audio books, practice labs and live webinars is fully integrated into the UC Learning Center as the new Skillsoft Percipio platform, in order to provide navigation to content you want to learn through:
---
Career tracks guide your learning to take you from where you are now to where to want to be in your career. In the UC Learning Center Library under "Skillsoft Percipio" labeled "Aspire Journeys," check out learning paths on Business Skillls, Leadership, or Technology & Developer.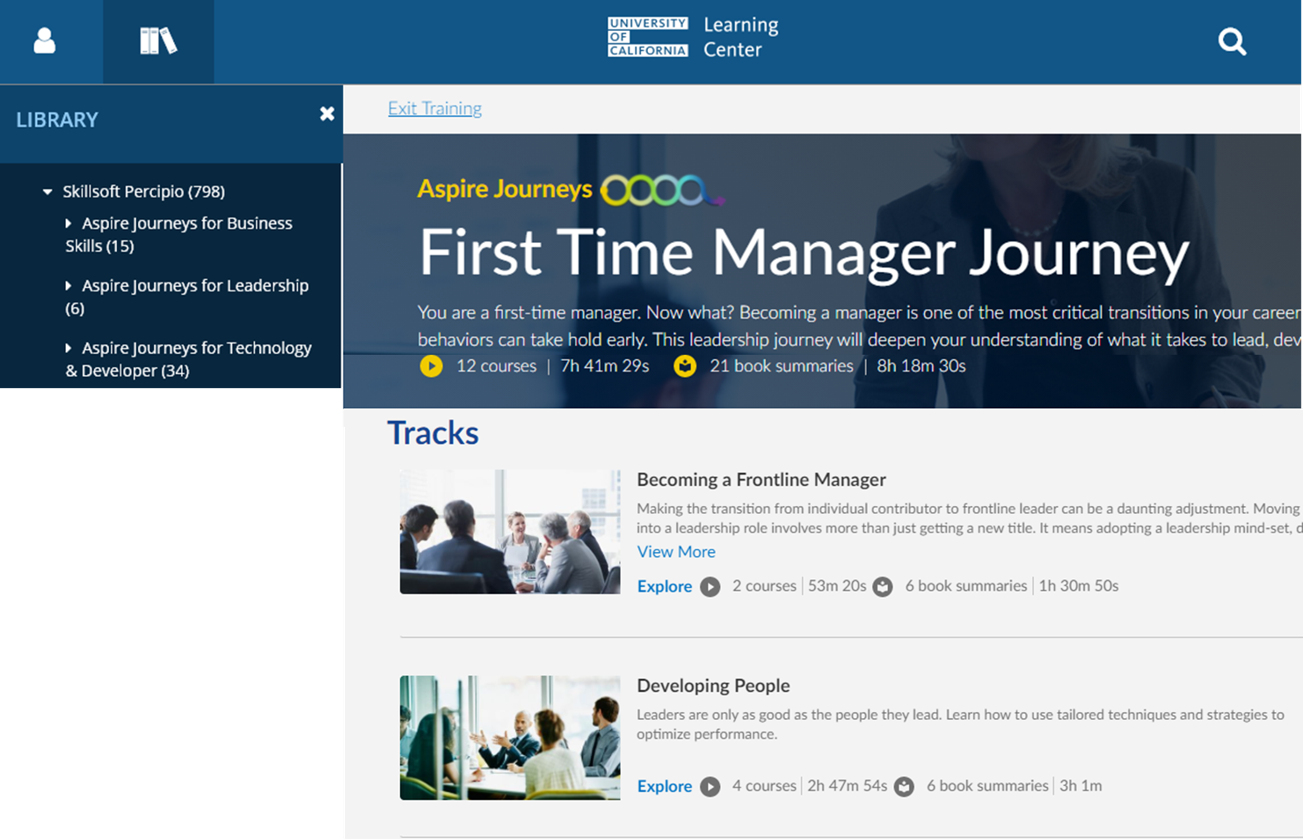 ---
Skillsoft Percipio learning resources are organized into topic "Bundles," with content labeled as Watch, Read, Listen, Practice, or Attend so you can search for a topic and then choose the way you want to learn about it. With thousands of videos, books, audio books, practice labs and webinars at your fingertips, you can pick based on how you learn best.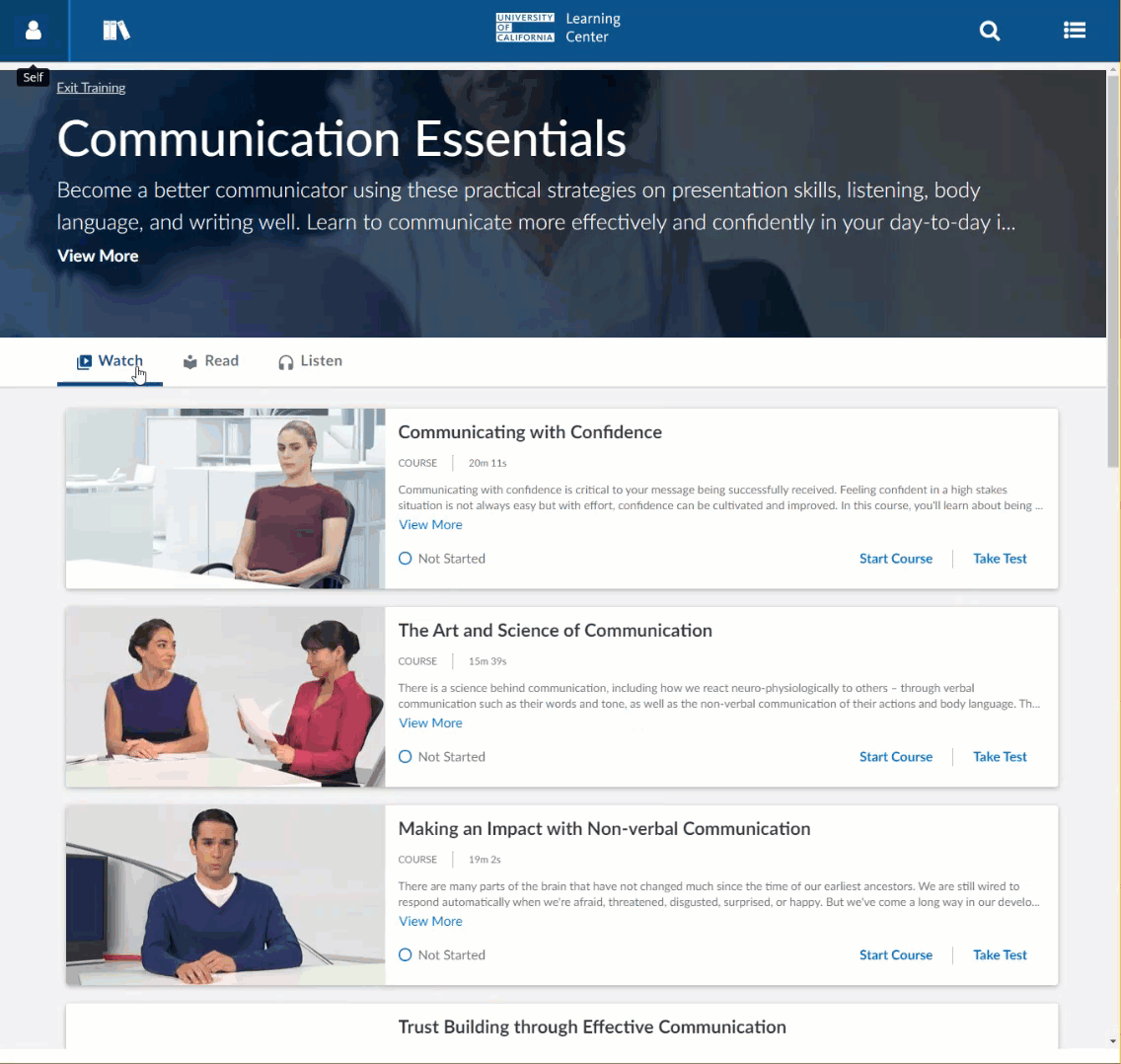 ---
Skillsoft Percipio prepares you to sit for over 90 certification exams, or earn continuing education credit towards maintaining your certification!
Organized by vendor/certifying organization in the UC Learning Center Library under "Skillsoft Percpio" sub-topic: "Certifications."
​Learn more about accreditation programs from Skillsoft.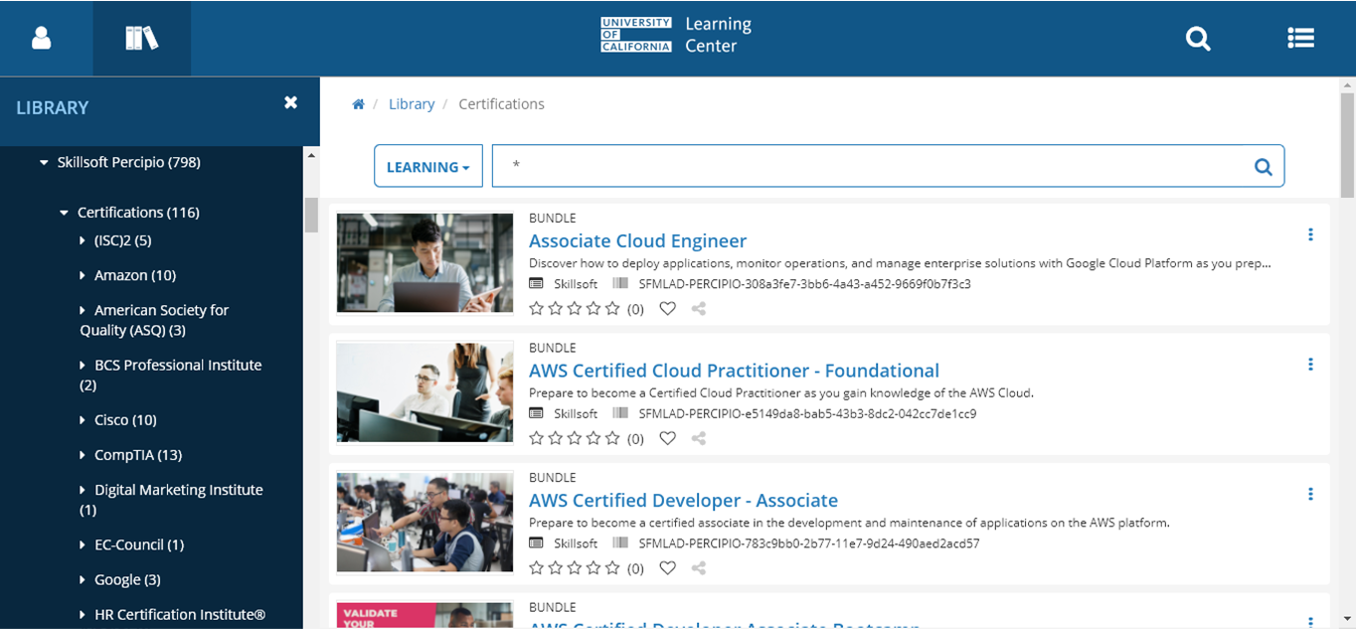 Courses are at no cost to UCSF for earning continuing education units (CEUs) or simply expanding your knowledge. Certifying vendors/organizations may host additional costs or exams to complete initial certification, not covered or administered by Skillsoft or UCSF Learning & Organization Development, however you may seek professional development funding through your department or other sources.
UCSF also curated certifications of Skillsoft Percipio eCourses: 
---
Find series of short videos featuring thought leaders sharing their expertise on a topic. Search "Expert Insights" or "Leadership Insights" to locate these Skillsoft Percipio resources in the UC Learning Center. You will also find these nested within bundles.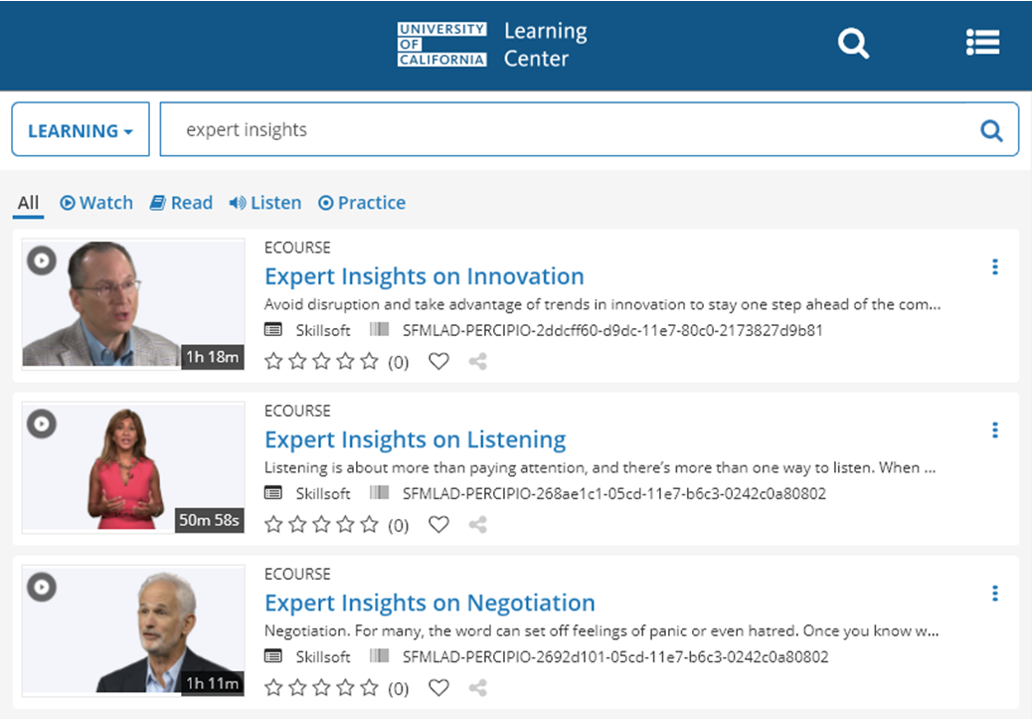 ---
Skillsoft Percipio brings outside thinking to you. Join your peers to learn from consultants, executives, and academics. Miss a session? - don't worry, you can listen to the on-demand recording.

---
Mobile app
You can view Skillsoft Percipio content on your tablet or smartphone by downloading the the UC Learning Center's SumTotal mobile app.
---
Skill Benchmark: Assessments & Recommendations
Determine your skill level by taking an assessment and then receive relevant learning activity recommendations that align to your level of readiness. Skillsoft's criterion-based tests measure your capabilities against specific objectives defined by leading subject matter experts. Search for "skill benchmark" in the UC Learning Center to find topical skill benchmark assessments.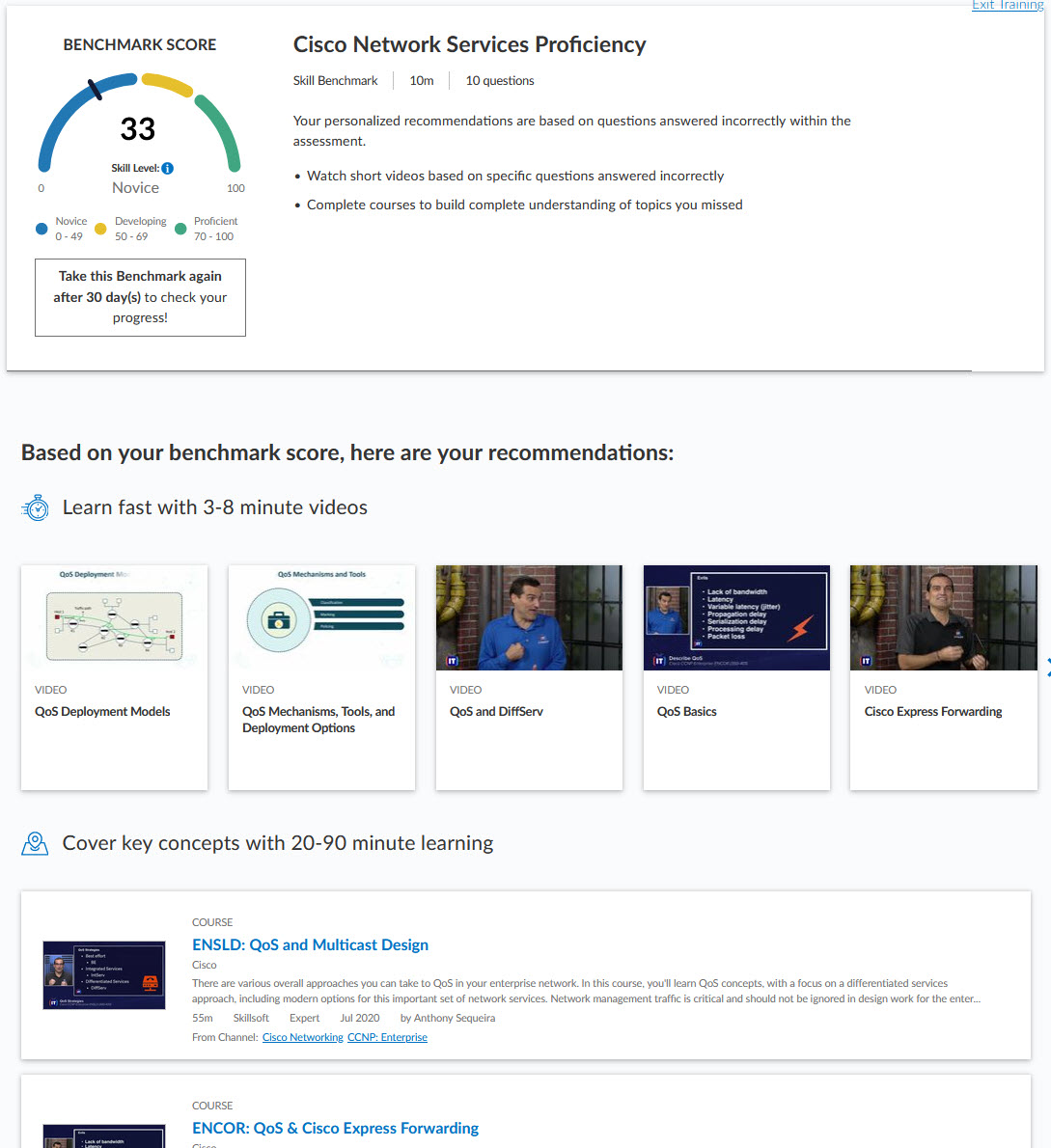 ---
Need assistance or want to learn more?